Note: A replay of this event will be available soon.
Join us on 22nd April 2021 for a special Worldwide AstroFest online event in which Dr Brian May, founder of the modern-day London Stereoscopic Company, will explain how stereo imaging brings a new dimension to our exploration of the Universe. He will explore his latest astro-stereoscopic books and reveal some new stereos from his work with current NASA missions, including the Perseverance Mars rover.
Your virtual conference ticket is just £10, provides live access to the presentation and gives you the opportunity to pose questions to Brian. The presentation will get underway at 7:30pm BST (1830 GMT) on 22nd April and a replay will be available later.
This presentation is best experienced using one of Brian's OWL Stereoscopic Viewers to bring the visuals to life in fantastic 3-D. Astronomy Now has teamed up with the London Stereoscopic Company to offer great discounts if you don't already have a viewer.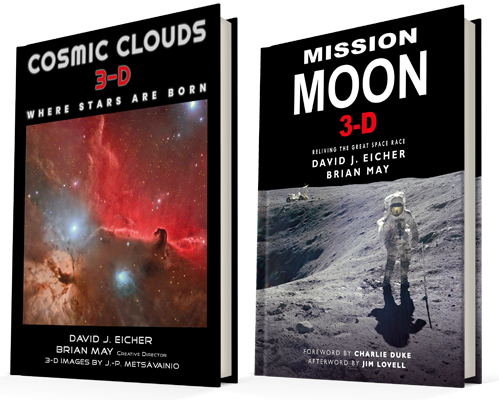 A Lite OWL Viewer is included with the Cosmic Clouds 3-D and Mission Moon 3-D books. When you register for Brian's talk, you can also purchase these gorgeous publications and save £10 off the cover price.
Cosmic Clouds 3-D will take you on a mesmerising journey that tells the story of the birth, death and recycling of stars in nebulae. Explosive visuals of these clouds of dust and gas are brought to life in cutting edge 3-D for the first time.
Mission Moon 3-D tells the story of events in the East and West which led up to the historic landing of Apollo 11 in July 1969 and is copiously illustrated with never before seen 3-D photographs.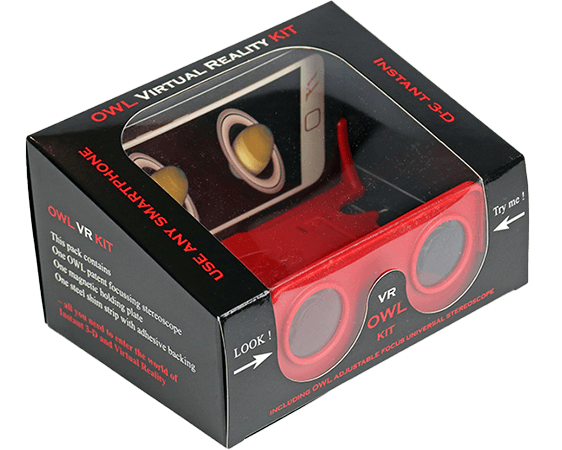 You can also get a 50% discount on an OWL Virtual Reality Kit viewer (usual price £25) when you use the coupon code afcc3d at the London Stereoscopic Company website shop.
This simple but ingenious adaptor, enables the OWL to view 3-D images using your smart phone. You can use this viewer to watch Brian's Worldwide AstroFest presentation using the Zoom smart phone app. The high-grade polypropylene viewer is fully collapsible for storage.