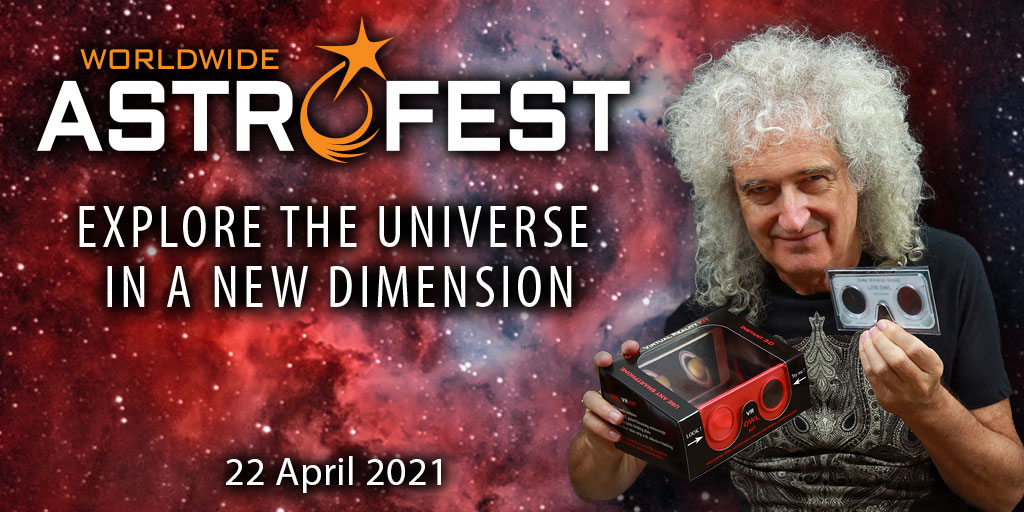 Join us on 22nd April 2021 for a special Worldwide AstroFest online event in which Dr Brian May, founder of the modern-day London Stereoscopic Company, will explain how stereo imaging brings a new dimension to our exploration of the Universe and explore his latest astro-stereoscopic books, as well as revealing some new stereos from his work with current NASA missions, including the Perseverance Mars rover.
Sign up to be the first to hear the latest news on Worldwide AstroFest 2021
Watch our Destination Mars Event
On 18 February we held 'Destination Mars' the first Worldwide AstroFest event of 2021. We journeyed to the red planet as NASA's Perseverance rover touched down at Jezero crater, heard from the scientists involved, learned about the United Arab Emirates first mission to Mars and discovered how we are going to collect samples from the planet's surface.