Three talks that span the astronomical spectrum on Saturday 22 May 2021
On Saturday, 22 March at 3pm BST (1400 GMT) the latest Worldwide AstroFest online event will feature three talks that span the astronomical spectrum: from a drive way in the Cotswolds where parts of a meteorite fell in February, to the spectacular miracle of nature that is a solar eclipse, and to the very edge of a monstrous black hole 55 million light-years from Earth.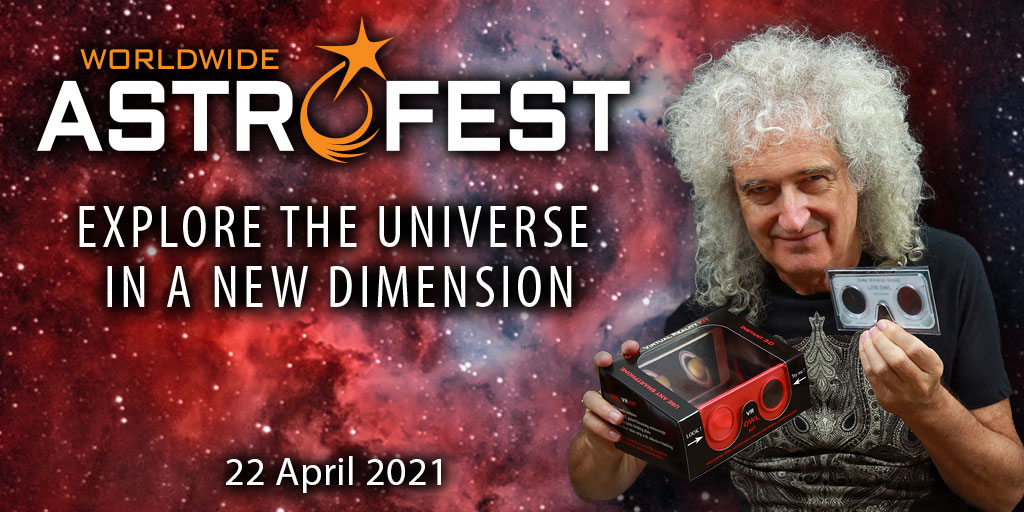 On 22nd April 2021 we held a special Worldwide AstroFest online event in which Dr Brian May, founder of the modern-day London Stereoscopic Company, explained how stereo imaging brings a new dimension to our exploration of the Universe. A replay of this event will be available soon.
Sign up to be the first to hear the latest news on Worldwide AstroFest 2021
Our next Worldwide AstroFest event will be held on 22 May 2021 at 3pm BST (1400 GMT). Further details will appear here soon. Sign up to receive additional information.
Watch our Destination Mars Event
On 18 February we held 'Destination Mars' the first Worldwide AstroFest event of 2021. We journeyed to the red planet as NASA's Perseverance rover touched down at Jezero crater, heard from the scientists involved, learned about the United Arab Emirates first mission to Mars and discovered how we are going to collect samples from the planet's surface.